Are You Drowning in Data but Thirsting for Insights?
It's a paradox of our digital age: companies are drowning in data but parched for actionable insights. You have reams of raw data sitting in your servers, an overabundance of metrics, and a handful of KPIs that still leave you asking, "So what?" You are not alone. The digital era offers the blessing and the curse of data overflow. In this ocean of information, the need for a reliable compass—something to guide your way—is more critical than ever. That's where CodeHive Technologies steps in.
The Problem: Data Overload
Let's consider an example that many of us can relate to. Imagine you're the operations manager at a manufacturing plant. Your machinery generates thousands of data points every minute—temperature, pressure, speed, energy consumption, and the list goes on. On top of that, you have inventory data, supply chain statistics, labor hours, and financial numbers.
Last month, one of your key production lines had an unexpected breakdown, halting production for six hours. The financial cost was significant, but the aftermath revealed an even more disturbing fact. The data that could have predicted this malfunction was there, buried deep in the daily logs that no one had time to analyze. It's not that you didn't have the data; it's that you had too much of it and no way to make sense of what matters.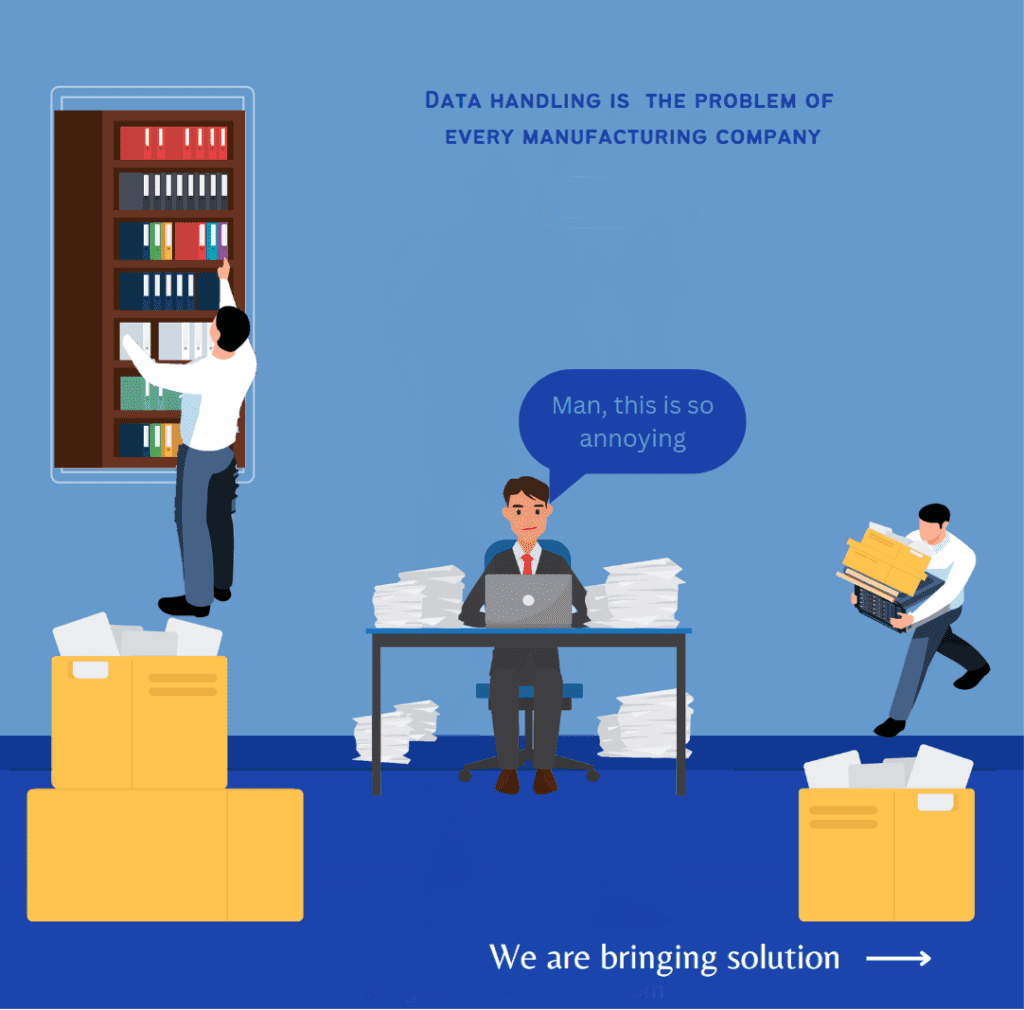 The Solution: How CodeHive Technologies Can Help
CodeHive Technologies offers a suite of specialized data services designed to turn your overwhelming data into a strategic advantage. Here's how:
Predictive Maintenance
With our advanced analytics tools, we sift through your machine-generated data to predict equipment failures before they happen. In one case study, we helped a client reduce unplanned downtime by up to 33%, translating to a saving of approximately $1.2 million annually.
Just-in-Time Inventory
By dynamically monitoring real-time data, we streamline your inventory, ensuring you have the right products, in the right quantities, at the right time. This eliminates overstocking and stockouts, reducing carrying costs by an average of 21%.
Business Intelligence and Process Optimization
Our tools scan through your operational data to identify inefficiencies and bottlenecks. Armed with this insight, you can make data-driven decisions that increase productivity and reduce costs, often by as much as 27%.
Customer 360 and Sentiment Analysis
Are you curious about what your customers are saying about you on social media? Our sentiment analysis tools can help. Take, for example, a negative comment about a late shipment. This feedback is instantly routed to your customer service team for immediate action, turning a potential PR crisis into an opportunity for proactive customer engagement.
Plug-and-Play Forecasting
Our suite includes pre-trained AI/ML models. Once your data is plugged in, you get actionable forecasting almost immediately. Imagine knowing your Q4 earnings forecast by the end of Q2; it's not magic, it's just good data science.
Your Data, Your Lifeline
In a world where 2.5 quintillion bytes of data are generated every day, the ability to sift through the noise to find actionable insights is not just a competitive advantage; it's a lifeline. And this is the lifeline CodeHive Technologies offers you.
Instead of letting data become a turbulent sea that drowns you, let us help you turn it into a navigable ocean, full of untapped opportunities and hidden treasures. Connect with us to find out how we can tailor our data solutions to your specific needs.
Data overload is a challenge, but it's one you don't have to face alone. CodeHive is here to help you turn your data into decisions, your insights into action, and your challenges into opportunities.
To discover how CodeHive Technologies can help you turn data into insights, contact us today.
So, are you ready to stop drowning and start swimming?
---