Quality control, the cornerstone of manufacturing and industries across the globe, stands as a testament to an organization's commitment to delivering excellence. However, in an era of heightened expectations and relentless market competition, ensuring impeccable quality is no small feat. Quality control issues can ripple through an organization, leaving in their wake a trail of defective products, dissatisfied customers, and reputational damage.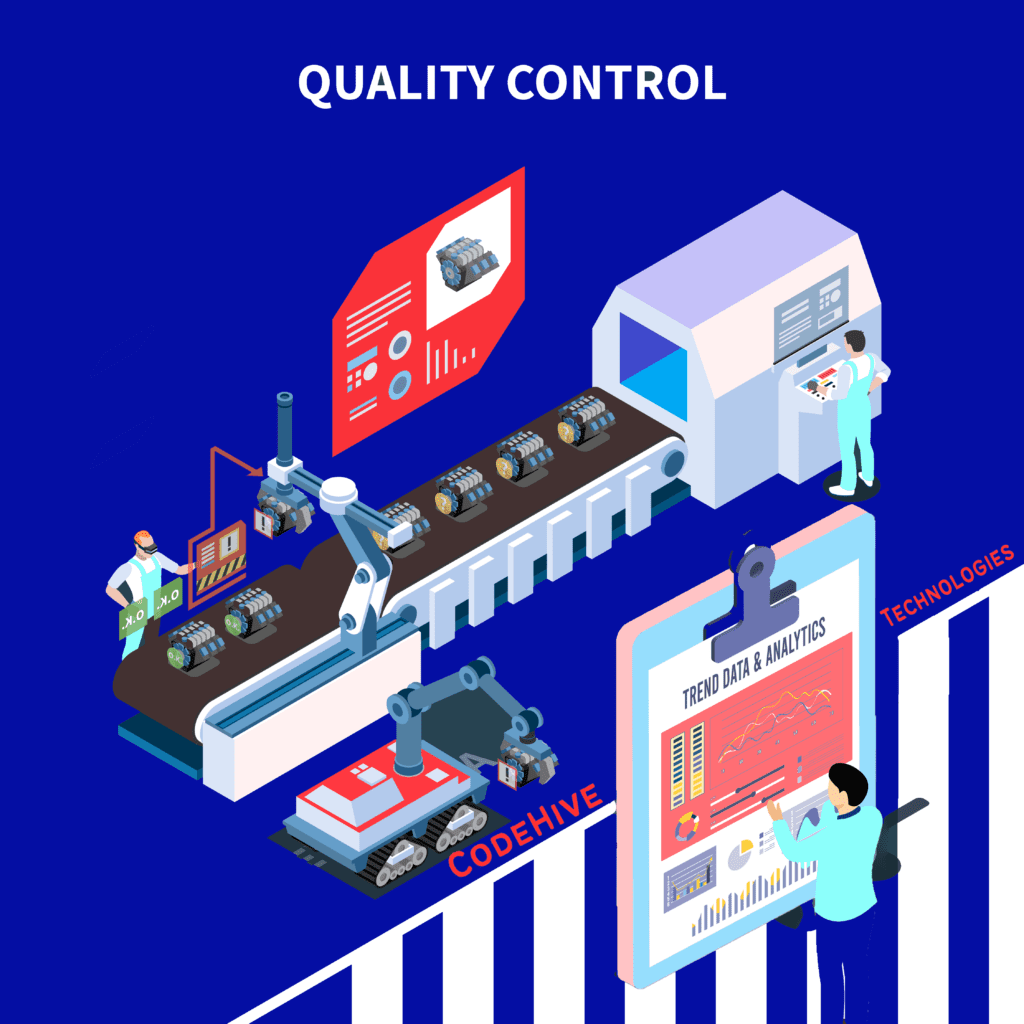 The Challenge: Quality Control Issues in Industries
Quality control issues are pervasive across industries, ranging from manufacturing to healthcare, and they manifest in various forms. Products that fall short of quality standards can lead to costly recalls, customer dissatisfaction, and, in extreme cases, even safety hazards. These issues extend far beyond the factory floor, often permeating supply chains, triggering operational inefficiencies, and eroding customer trust.
Here's a glimpse of how quality control issues impact businesses:
🔴 *Product Defects ➡️ Recalls and Losses:* When products do not meet quality standards, recalls become inevitable, resulting in financial losses and damage to the brand's reputation.
🔴 *Customer Dissatisfaction ➡️ Eroded Trust:* Customers who receive subpar products are likely to lose trust in the brand, potentially leading to lost business and negative word-of-mouth.
🔴 *Reputation Damage ➡️ Long-lasting Consequences:* Building a strong reputation takes time, but it can be tarnished in an instant due to quality control failures, resulting in long-lasting damage.
🔴 *Waste and Rework ➡️ Increased Costs:* Defective products often result in increased waste and the need for rework or disposal, driving up production costs.
🔴 *Regulatory Non-compliance ➡️ Fines and Legal Troubles:* In regulated industries, failing to meet quality standards can result in non-compliance with regulations and standards, leading to fines, legal issues, and restrictions on product sales.
Code Hive's Solution: Pioneering Quality Control Excellence with AI and BI
In the face of these challenges, Code Hive Technologies emerges as a beacon of innovation and transformation. Our analytical problem-solving approach seamlessly integrates Artificial Intelligence (AI) and Business Intelligence (BI) to revolutionize quality control in industries.
🔍 *Data-Driven Insights:* Harnessing the formidable power of AI algorithms and cutting-edge BI tools, we dissect data to uncover hidden quality trends and anomalies. Our analytical prowess transforms raw data into actionable intelligence, enabling organizations to make informed decisions with precision.
🚀 *Prescriptive Actions:* But we don't stop at identifying quality issues; we prescribe strategic actions to enhance quality, reduce defects, and optimize processes. Our AI-driven predictive and prescriptive analytics empower organizations to take proactive steps, preventing quality control issues before they arise.
📈 *Business Growth:* Code Hive's solution isn't just about mitigating risks; it's about fostering growth. By elevating quality control standards, our clients position themselves for increased customer satisfaction, cost savings, and profitability. We don't just solve problems; we enable industries to thrive and lead their markets.
The Market Impact: Leading Industries Toward Quality Excellence
In an era where quality is paramount, Code Hive Technologies stands as a catalyst for change. Our solution empowers industries to fortify their reputations, streamline operations, and excel in quality. As industries raise their quality standards, they position themselves for market leadership and customer loyalty.
Quality control excellence isn't a luxury; it's a necessity in today's dynamic market landscape. Code Hive Technologies transforms data into actionable knowledge, ensuring that businesses stay agile, competitive, and ready to tackle the ever-evolving demands of today's dynamic market landscape.
Are you ready to embrace quality control excellence and reshape your industry? Code Hive Technologies is your trusted partner on this transformative journey. Contact Us today