Our recent analysis on millennial investment trends showcases our expertise in data analysis, business intelligence, and AI/ML capabilities.
Asset Allocation: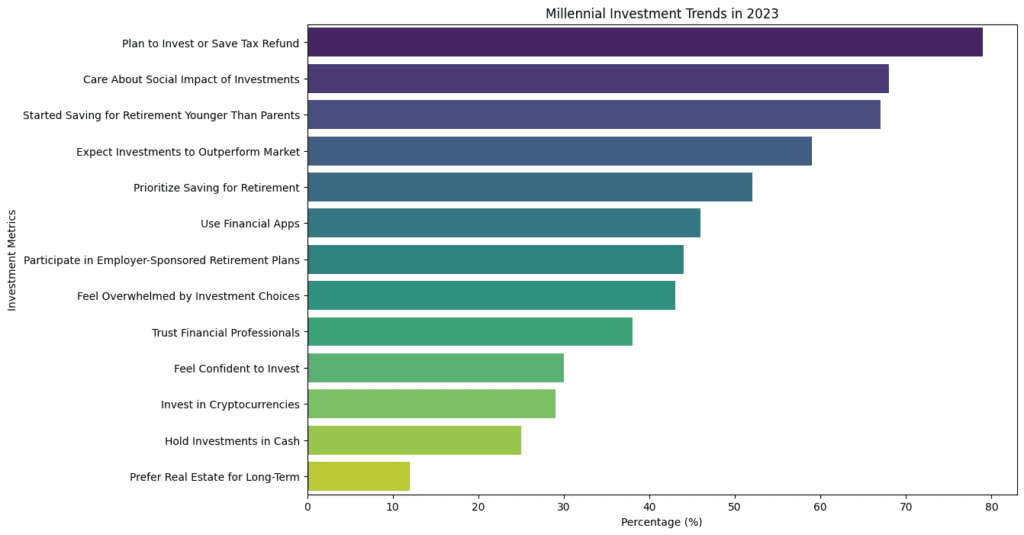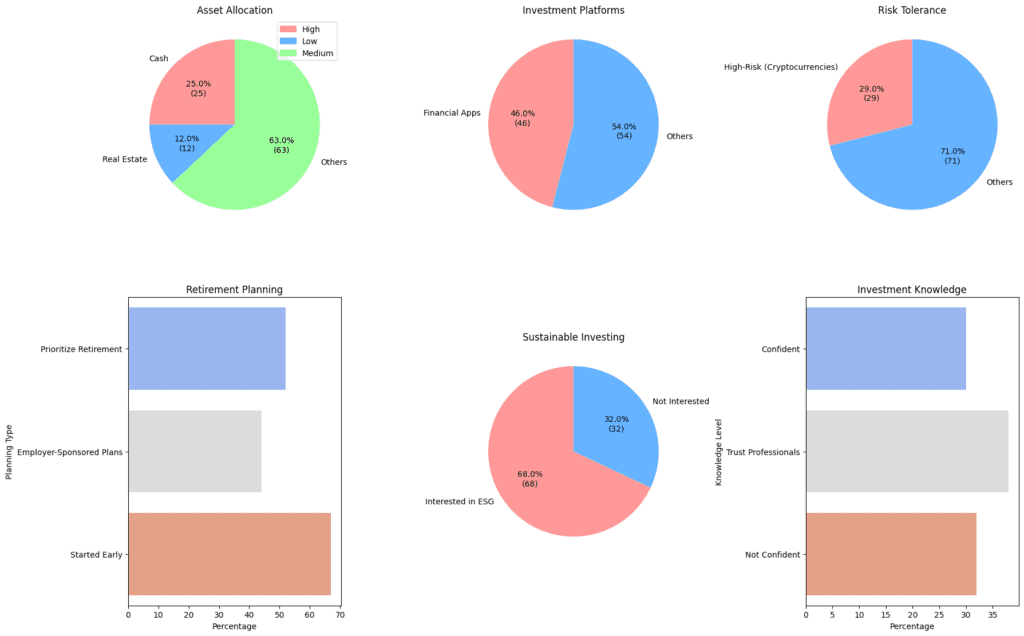 Asset Allocation:
25% of millennials hold their investments in cash.
12% prefer real estate.
63% invest in other asset classes.
Investment Platforms:
46% of millennials use financial apps for investing.
54% use other platforms.
Risk Tolerance:
29% of millennials invest in high-risk assets like cryptocurrencies.
71% invest in other types of assets.
Retirement Planning:
52% prioritize retirement savings.
44% participate in employer-sponsored plans.
67% started saving for retirement earlier than their parents.
Sustainable Investing:
68% are interested in ESG and sustainable investing.
32% are not interested.
Investment Knowledge:
30% feel confident in their investment knowledge.
38% trust financial professionals.
32% are not confident.
Debt vs. Investment:
79% plan to invest or save their tax refund.
21% have other plans.
Market Timing:
43% feel overwhelmed by investment choices.
57% do not feel overwhelmed.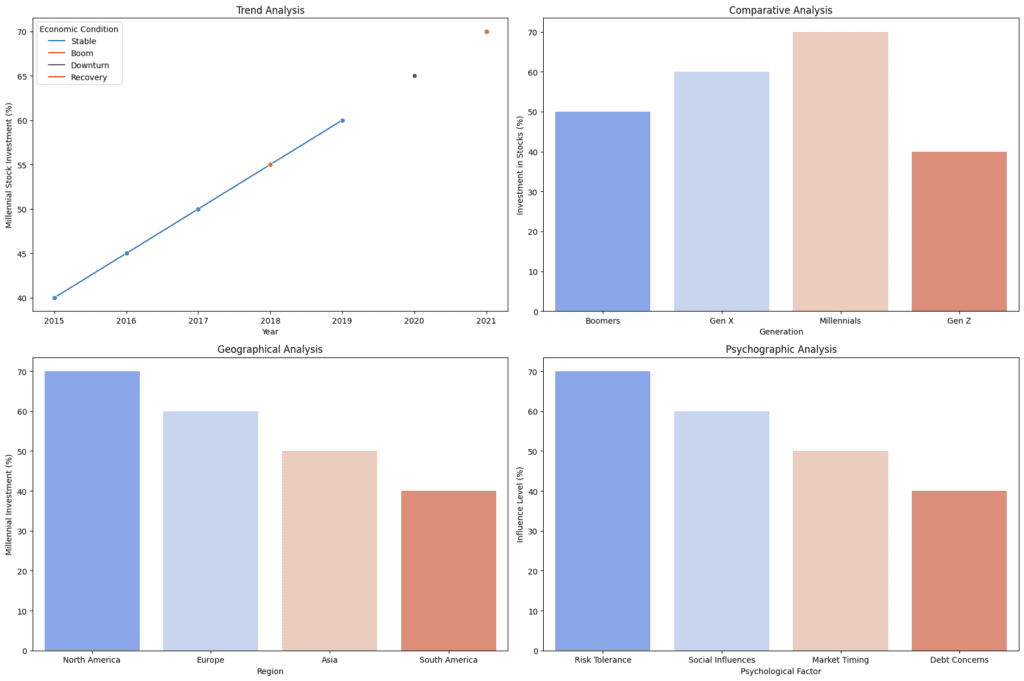 Trend Analysis: Millennial investment in stocks has seen a steady rise from 2015 to 2021. Economic downturns and booms play a significant role in shaping these trends.
Comparative Analysis: Millennials lead the way in stock investments compared to other generations. The future of investing is here!
Geographical Insights: North America is at the forefront of millennial investments, with Europe and Asia following closely.
Psychographic Analysis: Risk tolerance and social influences are major psychological factors driving millennial investment decisions.
📞 Let's Collaborate! If you're looking to harness the power of data for your business, reach out to us. From data warehousing and data lakes to advanced AI/ML solutions, we've got you covered.